SAVE COSTS WITH OPTIMIZATION SOLUTIONS
Roaming Cost Control
Reduces OPEX spending by 20%

Reduces data usage by 20%

Has a very short ROI
If you are a Mobile Virtual Network Operator (MVNO) or Mobile Network Operator (MNO), having to pay National or International high Roaming costs, we have a solution for you.
The Roaming solution's main value decreases the roaming load using a video optimization technique, without impacting QoE.
The Roaming solutions have a very short Return On Investment time. The process from deployment to activation is quick and Cost Savings can start even after 3 months from deployment.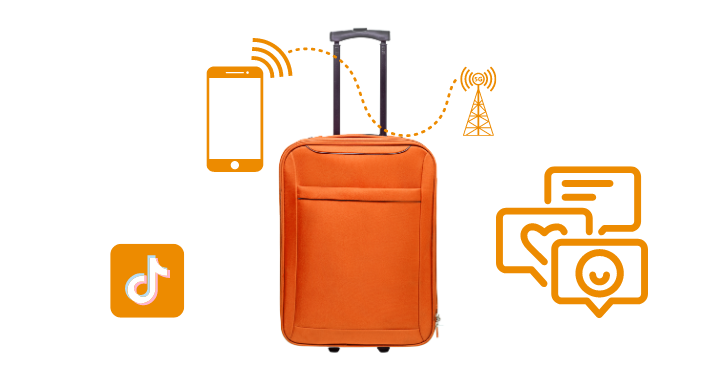 SOLUTION BENEFITS
Reduce your Roaming Cost with new, revenue-generating roaming plans.
Flash Networks can help you optimize, filter, or even block roaming traffic, with adjustments to meet your business needs.
Data reductions of approximately 20% let you reduce cost, and increase subscriber experience while giving you the opportunity to offer new, revenue-generating roaming plans.
Enjoy significant cost savings
Reduce roaming data volume by up to 20 % – significantly lowering costs.
Build customer satisfaction
Protect subscribers from excessive roaming data rates and bill shock.
Create the opportunity to upsell enhanced roaming services (e.g., video/audio streaming).
SOLUTION FEATURES
Pass on high roaming costs while attracting and keeping subscribers.
Limit the impact of HD traffic on your roaming resources, while increasing sales and ARPU (average revenue per user) with the following Flash Networks` features:
Adaptive bitrate management (ABM):
Recognize roaming traffic and reduce data rates and volume.
Just-In-Time JIT content delivery:
Save up to 20 % by avoiding unnecessary future video frames download.
ROAMING DATA CONTROL
Use Case
Roaming Optimization
Anything from social media to high-speed video will affect Roaming services. With Flash Networks Optimization solution mobile operators can manage costs by optimizing, controlling, or blocking roaming and virtual traffic volume. Key benefits of the solution are reducing data volume and protecting operators and subscribers from excessive data and costly roaming services. Capturing the data saving of the Harmony Solution in real-time shows excellent results during every network condition with average data savings of more than 20%.

I want to adopt a win-win roaming solution for my business and subscribers.