PEOPLE
Meet our Executive Team
TOMER ITAH - CHIEF EXECUTIVE OFFICER & CHIEF FINANCIAL OFFICER
Tomer Itah joined Flash Networks in 2013, bringing with him over 20 years of experience in business financial management.
Prior to joining Flash Networks, Tomer served in Senior Financial positions at BroadLight and Broadcom. Tomer is bringing with him over 20 years of experience in Business Leadership and Finance Management. Tomer has an extensive financial, business, legal, commercial, corporate strategy, and overall managerial skills. In his last 20 years of experience in the industry, Tomer had successfully led business and financial initiatives to improve companies profitability levels while introducing innovative approach to increase sales and revenue.
Tomer holds an MBA in Business Management and Accounting degrees, both graduated with distinction from the College of Management in Israel. Tomer's passion is to educate the next business and financial generation, and thus for the last 15 years has served as a Senior Financial Accounting lecturer in the College of Management.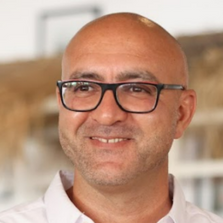 OFER GOTTFRIED - CHIEF TECHNOLOGY OFFICER
Ofer Gottfried has more than 20 years of experience in defining and building market-leading products.
Prior to Flash Networks, Ofer served as General Manager and VP of Research and Development at NeuStar NGM, (formerly Followup), a provider of instant messaging and presence products. He also served as VP of R&D at the Internet security company V-Secure, as CTO of Excel Switching, a supplier of development platforms for telecom applications and solutions, and as General Manager and VP of R&D at Airslide prior to its merger with Excel Switching. Previously, Ofer also held several senior positions at ECI Telecom and related companies managing the development of voice compression and VoIP products for the telecom market.
Ofer holds a B.Sc. in Electronics Engineering from the Holon Academic Institute of Technology.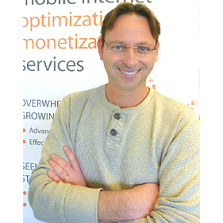 ASSAF BENEDIC - VP RESEARCH AND DEVELOPMENT
Assaf Benedic joined Flash Networks in 2003, previously serving as Director of Systems Engineering.
Prior to joining Flash Networks Assaf served four years in an elite technology unit of the Israeli Defense Forces as a networking expert.
Assaf holds a B.A. in Computer Science from the Interdisciplinary Center Herzliya (IDC).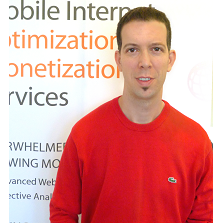 HADAS KORENVASER - HEAD OF HUMAN RESOURCES
Hadas Korenvaser joined Flash Networks in 2021.
Hadas is responsible for the global human resources activities at Flash Networks including personnel recruitment, recreation, training, internal communications, maintaining a healthy workforce, and organizational development. Prior to Flash Networks, Hadas held several managerial human resource roles during 20 years of experience in Human Resources in global Telecom Hi-Tech companies.
Hadas holds a BA in Behavioural Sciences, from the Bar Ilan University.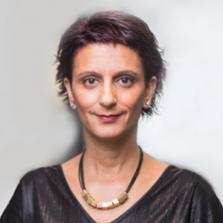 AVI ALALI – VP SALES WORLDWIDE
Avi Alali has more than 20 years of sales experience.
Avi leads the Sales team in the company. He has multi-disciplinary skills in Sales and strong relationships with global business partners in Africa, South Asia, and Europe. Avi has held management, and V.P Sales positions providing award-winning direct and in-direct sales leadership in telecommunication and enterprise. He worked as a Territory Channel Manager at Kaspersky Lab, Executive Vice President Sales and Marketing at Aio Systems, General Manager Communication at Balton Cp Tanzania, Vice President Africa at Eci Telecom, Vice President Sales Enterprise and Telecommunications at Netcom, Vice President Sales and Marketing at Telrad Connery, and Sales Leader for Southeastern Europe at Nortel Networks. He holds a degree in Business Management and Marketing.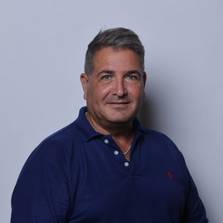 LITAL SARBAGIL-HOZEV - VP OF FINANCE
Lital leads the Finance team in the company.
Lital is an Israeli CPA, Big 4 alumni, and held senior financial positions in global public hi-tech companies.
Lital has global managerial experience, proven experience in building teams, and a strong ability to lead processes. In addition, Lital has experience in financial planning and analysis (FP&A), budget and cost control, finance, and treasury.
Lital holds a degree in Accounting and a degree in Law, from Tel Aviv University.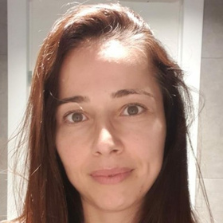 RAN GELMAN - HEAD OF CUSTOMER SERVICES
Ran leads the Professional Services team with a "Customer First" approach.
Focusing on fast delivery of projects within the maximum quality that meets all customer requirements, he brings more than 20 years of experience, leveraging deep knowledge of multidisciplinary systems to deploy innovative solutions into Telco-grade environments.
Ran had hold global roles in customer services and system engineering positions in various companies in the industry. Ran holds B.Sc in Computer Engineering from Shenkar College of Engineering.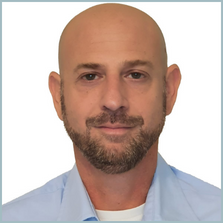 EYAL RIGLER - HEAD OF MAINTENANCE
Eyal leads the Global Support Organization team.
He has extensive multicultural experience through customer support teams` management in Europe, the USA, CIS, and Asia regions. Eyal's professional experience is a combination with strong technical, financial, commercial, and people-leading skills that enables the successful execution of complex customer projects. Eyal is Microsoft Certified Systems Engineer.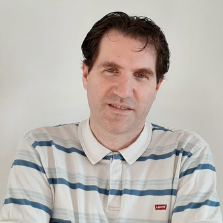 COMPANY STATS
Check them out