IoT Security - Flash Networks
IoT security, also known as internet of Things security, plays a crucial role in safeguarding the connected devices and networks within the IoT realm. With IoT, internet connectivity is integrated into a wide range of interconnected computing devices, mechanical and digital machines, objects, animals, and even people. Each entity possesses a distinct identifier and has the capability to seamlessly transfer data over a network. However, the integration of these devices with the internet exposes them to significant vulnerabilities if proper protection measures are not in place. IoT security is a major cybersecurity challenge due to the potential for DDoS attacks using botnets.
What Is IoT Security? Challenges and Requirements IoT device security What is Internet of Things Security IoT Device Management
IoT Security: Risks, Examples, and Solutions

What is IoT security?
IoT security (internet of things security) is the technology segment focused on safeguarding connected devices and networks in IoT.
IoT security (internet of things security) IoT security

is based on a cybersecurity strategy to protect IoT devices and the vulnerable networks they connect to from cyber attacks.

What is Internet of Things Security

What Is IoT Security?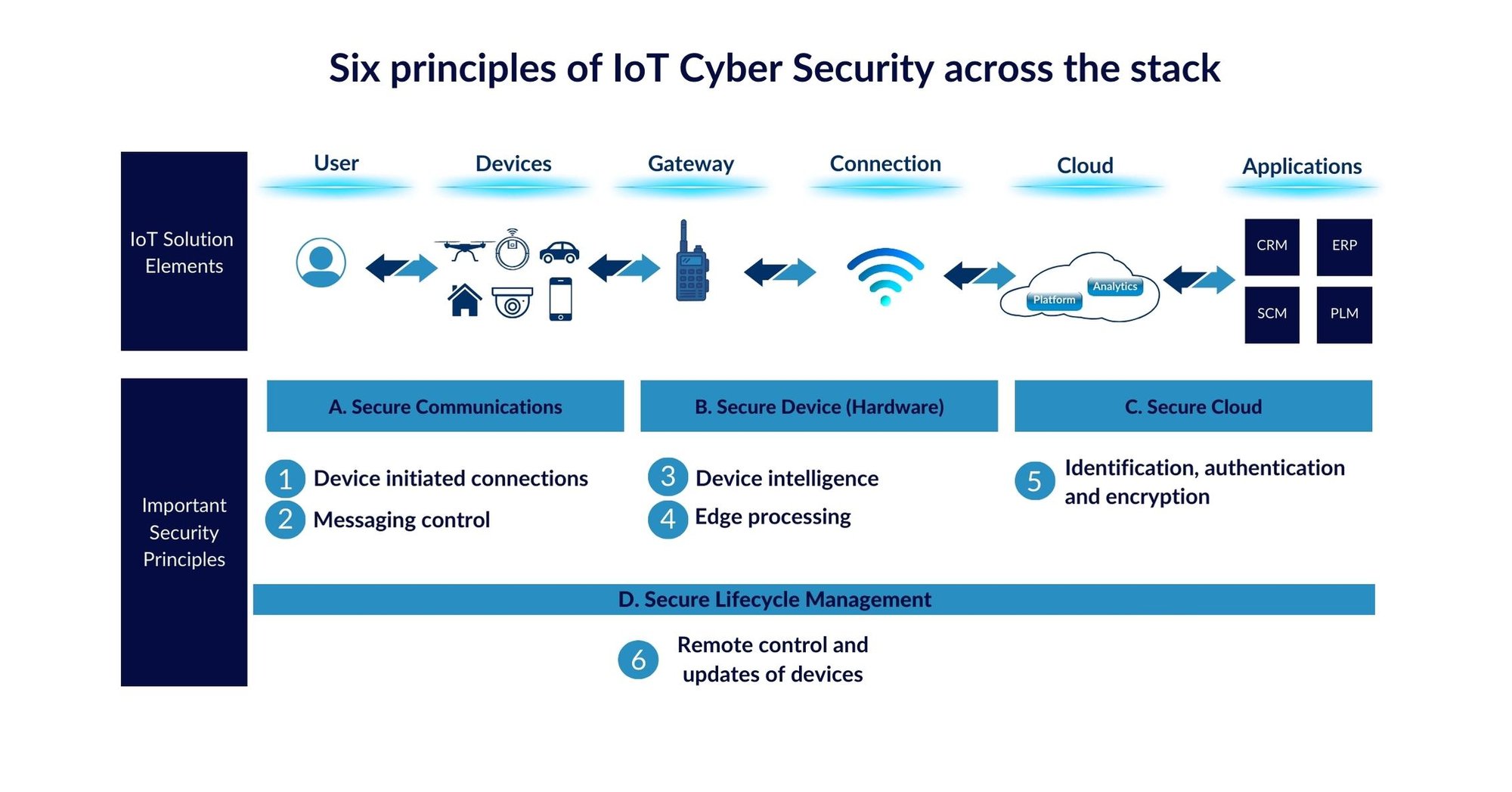 IoT security from Flash Networks
Protect IoT devices from hacker infiltration and the creation of dangerous botnets.
As the world becomes increasingly reliant on IoT devices, the security of these devices has become a growing concern.
Not only can threat actors damage the software and network supporting IoT devices, but they can also cause damage to the devices themselves.

IOT SECURITY - SOLUTION BENEFITS
Be a reliable network provider - protect your subscribers
Cyber Security is an opportunity for mobile network providers to increase their reputation and their revenue
The security protection works seamlessly on any SIM card device, with no limitations on OS or CPU. Plus, it's compatible with all types of networks and transport technologies.
Fast protection - prior to reaching the device
Flash Networks Harmony Security module protects any new connection at the connection initiation.
Subscribers receive SMS when a security threat is detected.
History and Control panel
Mobile operators and subscribers are able to see the prevented security threats.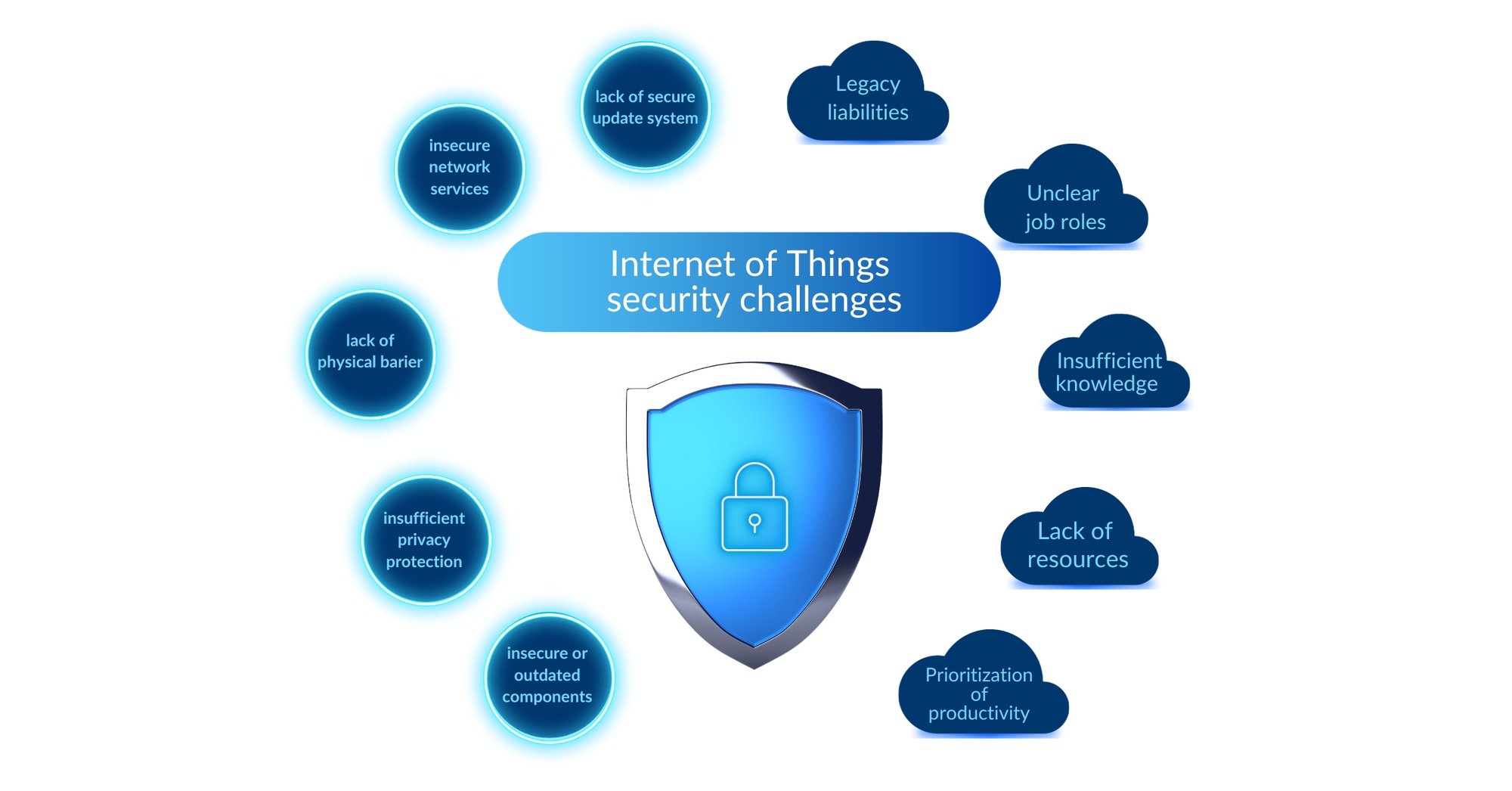 SOLUTION FEATURES
Increase sales with Cyber Security plan
Harmony Security is designed to combat even the most sophisticated attacks, ensuring the security of older machines with weaker security configurations. Don't let subscribers`valuable IoT devices become easy targets. Make a wise choice and opt for the Harmony Security Module for comprehensive security and ultimate peace of mind.
Flash Networks` innovative Harmony Security Module offers an unparalleled solution that effectively blocks and neutralizes various IoT threats.
Top 4 IoT Security Threats and risks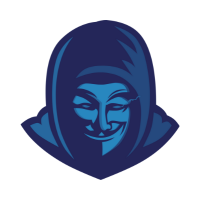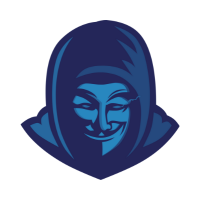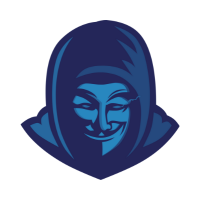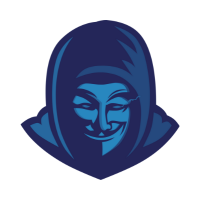 A botnet in the IoT refers to a collective of compromised or infected IoT devices that are under the control of cybercriminals and used for harmful activities such as launching DDoS attacks or stealing sensitive data. The malware associated with botnets provides attackers with full control over the devices.
The value of IoT technology lies in its ability to connect devices, gather data, and make decisions based on analysis. However, the current naming system used for device connections, known as DNS, is outdated and unreliable for the scale, traffic, and security demands of today's IoT devices. In fact, DNS vulnerabilities have been exploited in high-profile cyber attacks, highlighting the urgent need for a more robust and secure system.
The purpose of using IoT ransomware is to strike the target at a specific time and place when they are unable to reset the device or counter the effects of the ransomware. The goal is to create a sense of urgency and encourage the target to pay the ransom. It is not about making irreversible changes to the device.
The use of IoT devices or sensors by employees within an organization, without IT's knowledge, is commonly referred to as Shadow IoT. Such devices include personal tablets, mobile devices, smart speakers, wireless thumb drives, and others, that are connected to the company network. Unfortunately, IoT sensors are not always visible on an organization's network, making them vulnerable to hackers and cybercriminals as IT cannot control or secure these devices.
IoT Cyber Security
Use Case
Security threat notification
Subscribers receive a notification with the operator's logo informing them that access to harmful destination is blocked by the security platform.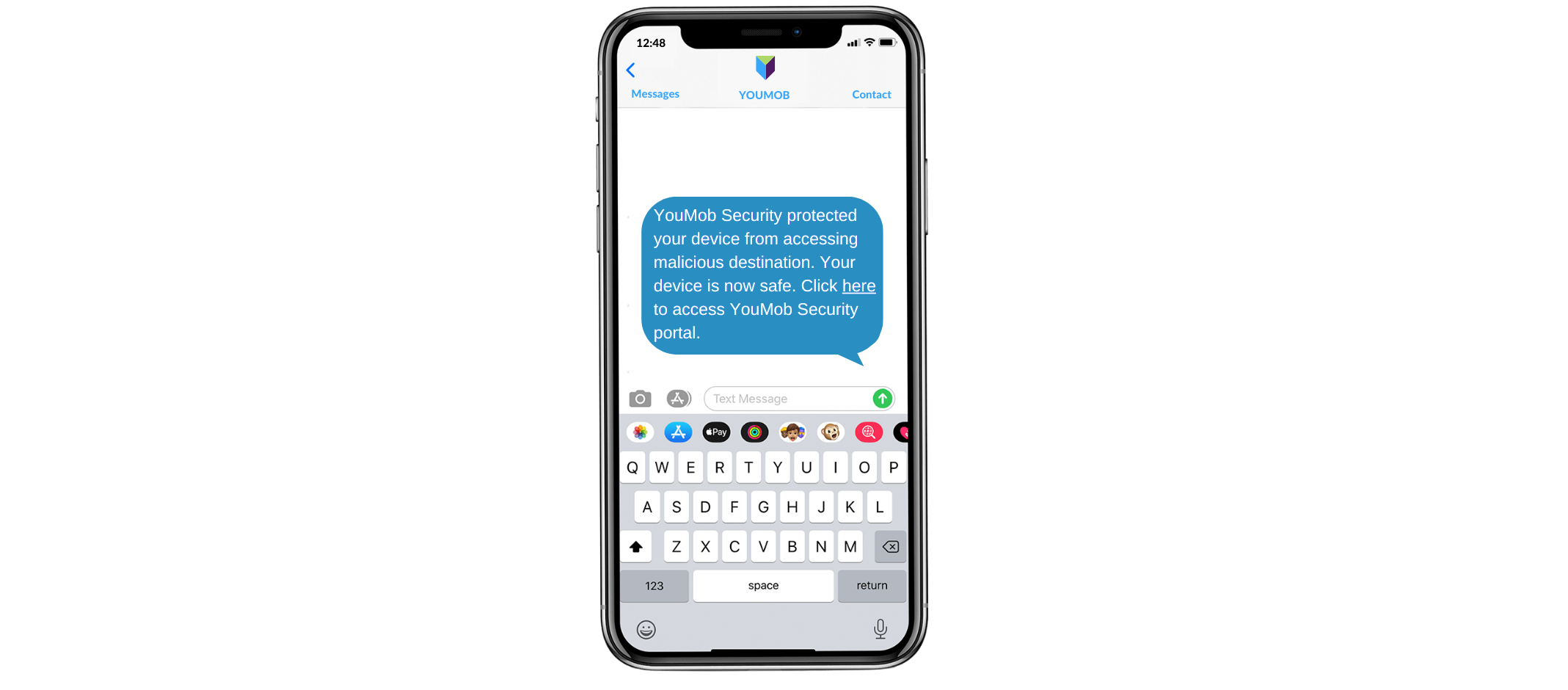 I want to secure my subscribers` devices while generating new revenue.