Meet with Flash Networks at Arch Summit
26 & 27 October, Luxembourg
Tomorrow Street's flagship tech event will return on 26-27 October bringing together industry leaders and tech enthusiasts to discuss the power of technology that positively impacts society and our planet.
Network with industry leaders, corporate decision makers, scale-ups/startups, government officials, and major investors as they discuss their journeys and share a vision for the future.
Flash Networks - the leading provider of Radio Optimization solutions for reducing cost, and boosting revenue from the mobile internet, will be there too. You can talk with us about Super-fast ROI solutions and features that are more innovative and simpler problem solvers than a new site build. About monetization solutions, cyber security, and more.
Meet our team at Stand 22.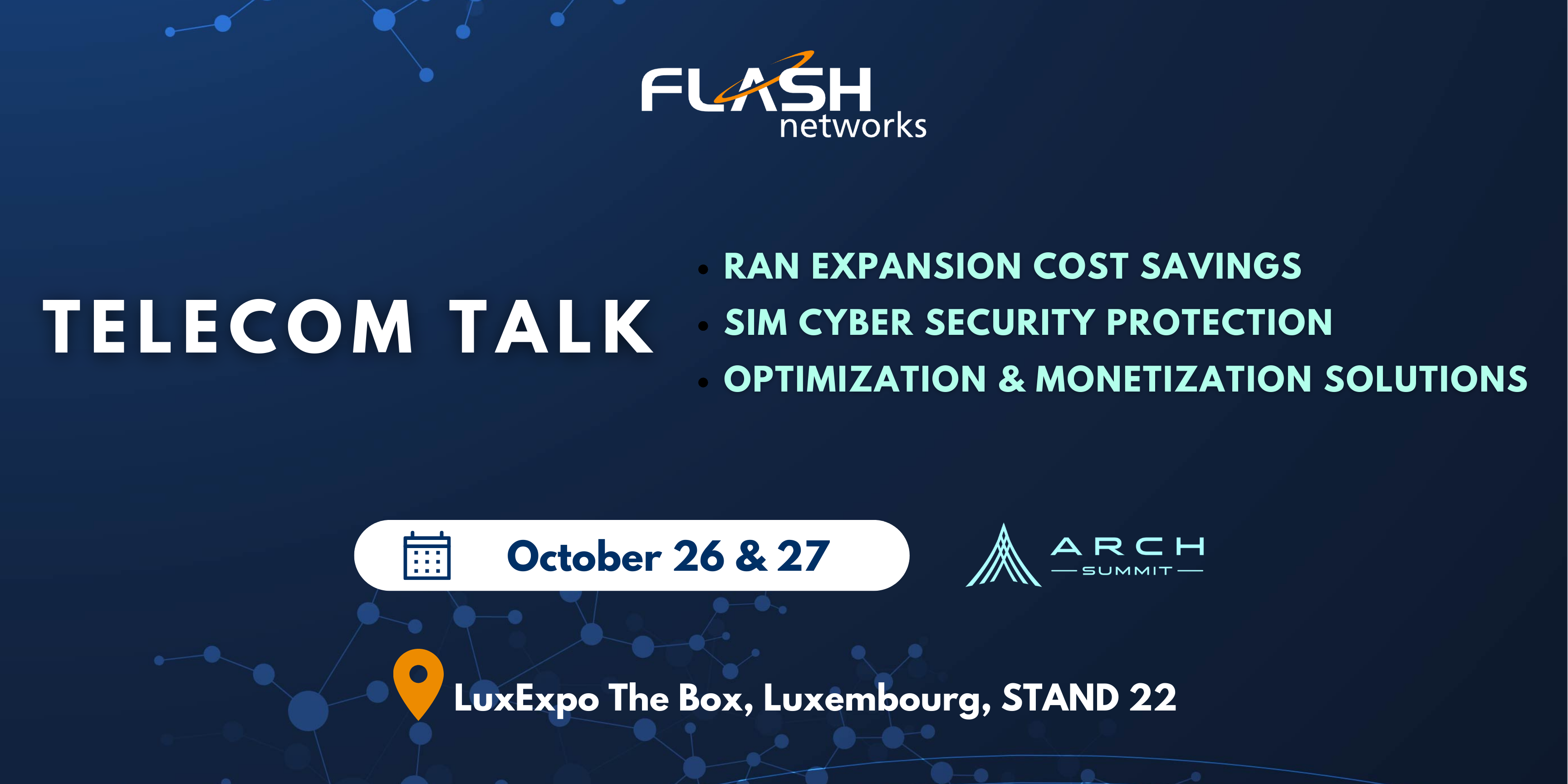 One tool for all your mobile traffic optimization and monetization needs.